Who is ODES UTVS?
They are the #1 fastest growing UTV manufacture in the US. Between 2014 & 2015 has experienced explosive growth in excess of 200% and still going.

ODES USA partnered up with ODES ASIA and have come together to produce the #1 finest value for the dollar machine available in the market today.

Their goal is to deliver the best in quality as well as the best price. ODES has sourced parts manufactures from Canada, USA, Mexico, Asia, Taiwan, Japan and more. ODES has put their parts and UTVS through extensive testing through 3,000 Mile tests to 2,000 on/off switch tests, to ensure our products meet the demands of the consumers. ODES parts are purchased worldwide and sent to our factory in Asia for inspection and partial assembly. The UTVS are then sent to our USA facility in Riverside, California for final testing, fitting, and either enter final assembly for shipping to the ODES dealer network all over the World or sent partially assembled to the dealers for final assembly. A landmark contract between ODES Asia and SC-Worldwide in the USA for Exclusive rights to manufacture, import, and distribute ODES Brand is signed. SC-Worldwide formed ODES UTVS in August 2011 to play the role of Design, Importing, and Distribution. Run by good ol' American Industry guys, ODES will now pave the way for a new breed of Asia UTVs in the market not only in the USA but also worldwide. Through branding the correct way, distributing the correct way, and servicing the product the correct way, ODES Asia and ODES UTVS America plan to dominate the UTV market and become the industry leader in UTV innovation and service. ODES has been around for nearly a decade producing and selling products all over the world. The ODES Brand is now managed out of its main corporate office in Riverside, CA. ODES UTVS has taken over distribution for the ODES Brand Worldwide. ODES UTVS has taken over the marketing, branding, and engineering for the ODES brand of UTV.

ODES has made a commitment and set a foundation for great service and parts support for our products. This is the number one thing that can make or break the reputation of any company's products. Another commitment we have made is to produce quality products that a greater majority can afford. The buck does not stop there, on top of great products and support, we have committed to engineer new and innovate standard features and accessories that have never been seen before. From our Patented Hard Cab Enclosures, Patented Rear Winch System, Utility Patent Pending Dual Fan Cooling System, Patent Pending Custom Wheels, to our exclusive performance exhaust systems through Two Brothers Racing, we are setting the bar OUT. OF. REACH.

Please visit the ODES website at www.odesutvs.com for more information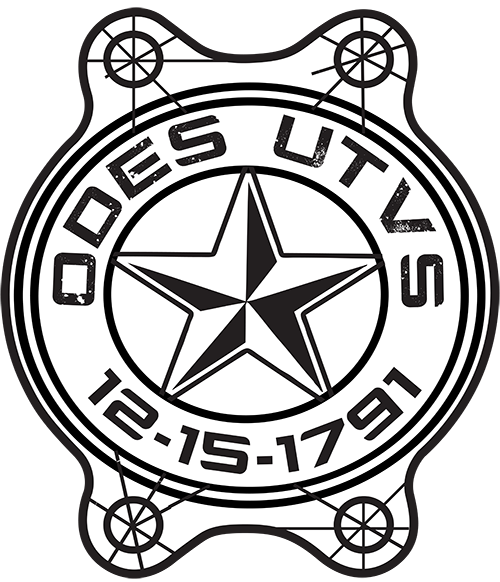 We're sorry. We were unable to find any results for this page. Please give us a call for an up to date product list or try our Search and expand your criteria.